Wednesday 23rd June 12.45 – 1.45pm 
Our Romano Drom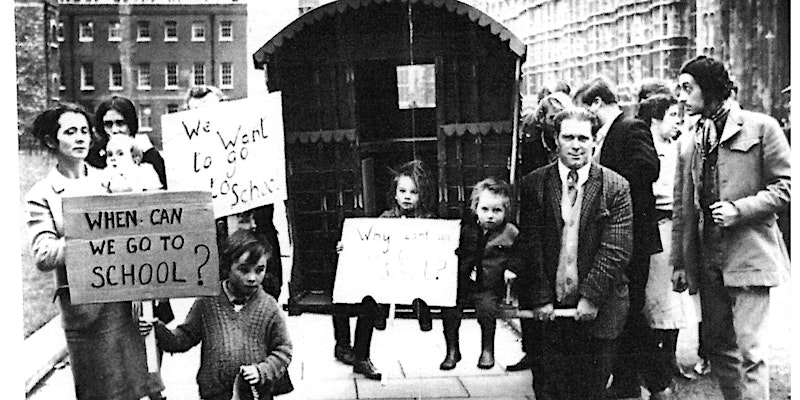 A history of the 1971 London World Romani Congress
Written and narrated by Grattan Puxon, Romani activist and general-secretary of the 1971 Congress.
Produced and edited by Ioana Constantinescu for the 8 April 2021 Jubilee celebrations organised by the Jubilee London Committee.
Using archive footage and photographs, Grattan takes us through the 60's in Ireland where he became involved in Traveller issues, to the UK early campaigns against evictions, the setting up of the Gypsy Council and the lead up to the 1971 Congress in London.
Gypsy, Roma and Traveller History Month Celebration 24th June, 6-8pm 
This virtual 2-part event, hosted by Mena Mongan, will be an opportunity to come together to celebrate the rich culture and heritage of Gypsy, Roma and Traveller communities through discussion, music and stories.
6pm – 6.50pm – Panel Discussion
The event will begin with a short panel discussion on the impact of the proposed Policing and Crime Bill on the culture and lives of Gypsies and Travellers in the UK.
7pm – 8pm – Celebration
This will be followed by an exciting mix of musical performances and presentations, including..
Nile Rice, writer and journalist from Paddington
Marian and Co
And many more…