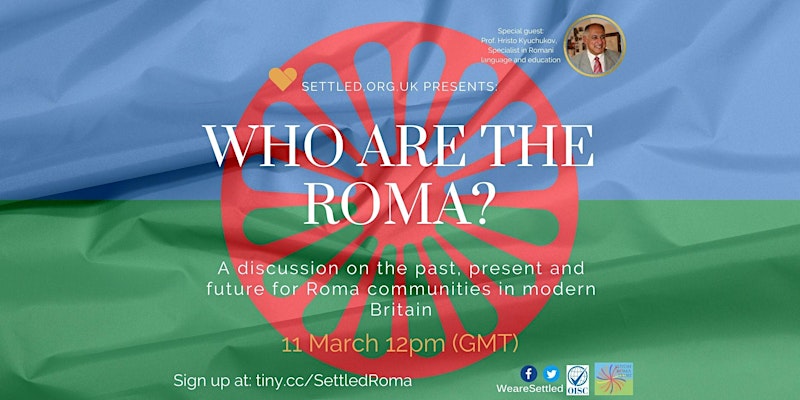 Settled, an independent charity providing free and trustworthy information, advice and support in different languages to EU citizens in the UK, is hosting a discussion on
Thu, 11 March 2021, 12:00 – 13:30 GMT
Programme
1200-1225
Professor Hristo Kyuchukov, Leading Specialist in Romani language and education of Roma children in Europe
One of the leading voices in the study of Roma culture, history, language and education, Professor Hristo Kyuchukov will talk discuss
Who are the Roma people? What is their historical background? Why have so many Roma left their countries and moved to the UK?
The stereotypes and stigma facing people of the Roma community.
Facts that are not well known about the R0ma community.
The Roma community in modern Europe.
1225-1235
Mihai Bica, Policy and Campaigning, Roma Support Group and Settled Trustee
The EU Settlement Scheme and Roma;
why is it so important for the Roma community to have their status and secure their life in the UK?
What are the challenges, problems and solutions?
1235-1245
Crina Morteanu, Project Manager, Luton Roma Trust
The issues and difficulties the Roma communities are facing – and how we can help.
1245-1300
Question and answer session
Technical details will be emailed out to attendees nearer the event day